How can I set up content dripping?
Updated by Keith Misael Tovar
Soundwise allows you the option to share your soundcast with your audience by means of content dripping.
Step 1: Go to your Soundwise dashboard.
From your Soundwise dashboard, select the soundcast that you would like to set content dripping for. Click on the settings button located on the right side of the soundcast card. It looks like 3 vertical dots. Click Edit.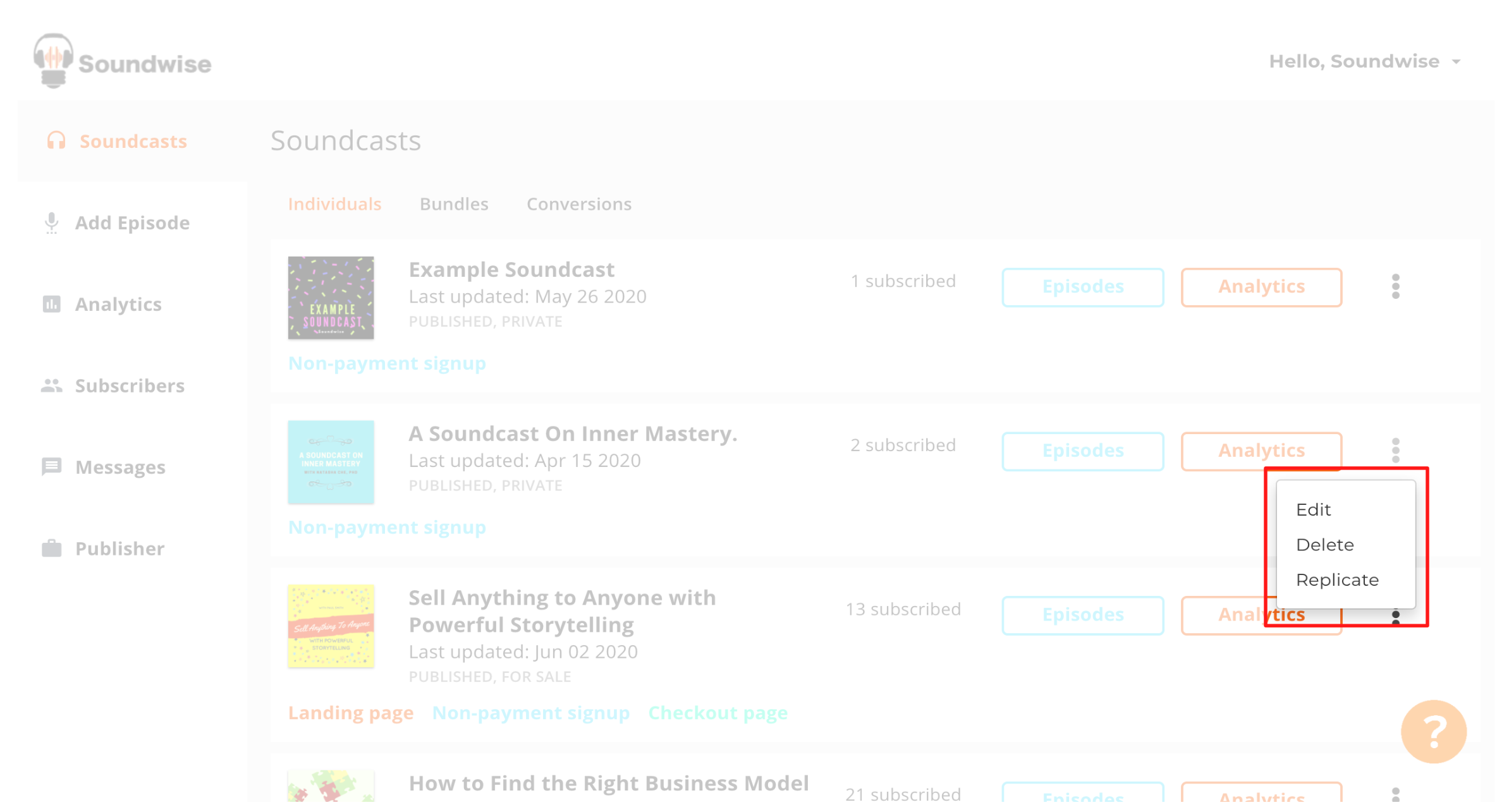 Step 2: Locate the Episode Dripping button.
Scroll down. The Episode Dripping settings are located right above the Other Settings panel.

Step 3: Open the Episode Dripping panel.
Click on the Set up episode dripping button. The content dripping window will pop up.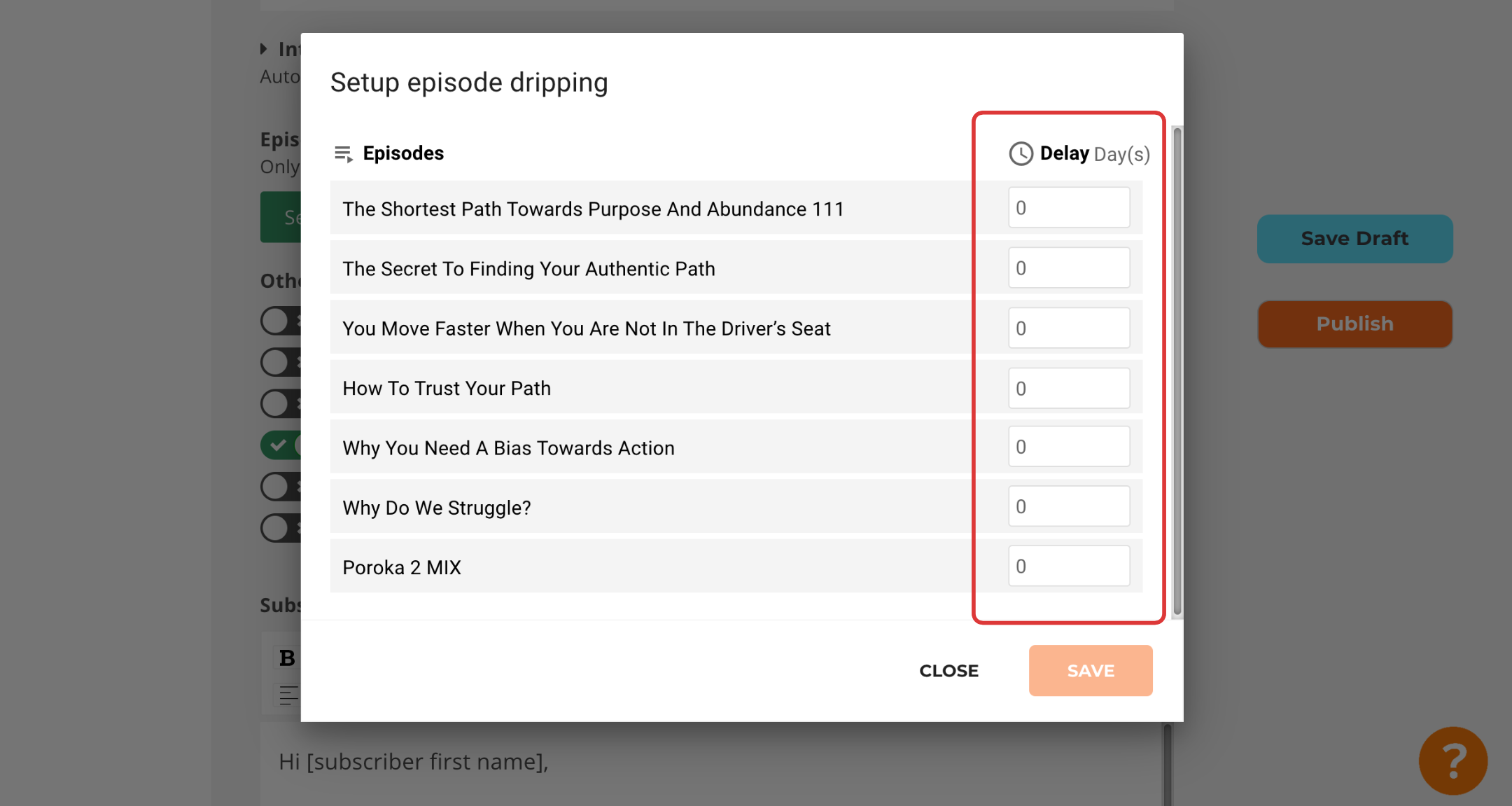 Step 4: Adjust the settings.
Here is where we can change the number of days to delay the release of your content to your listeners. At this time, you can only delay episodes by day. That means if you want to delay for a week, set the delay for 7 days. In this example, we will set up content dripping for each episode to be released 1 day after the other.
In this modal, you can see whether an episode has been published or is a draft. And the number of days the episode will be delayed from the time a user signs up.
Keep in mind that day 0 is not the day that you publish the soundcast but rather the day that a listener subscribes to your soundcast.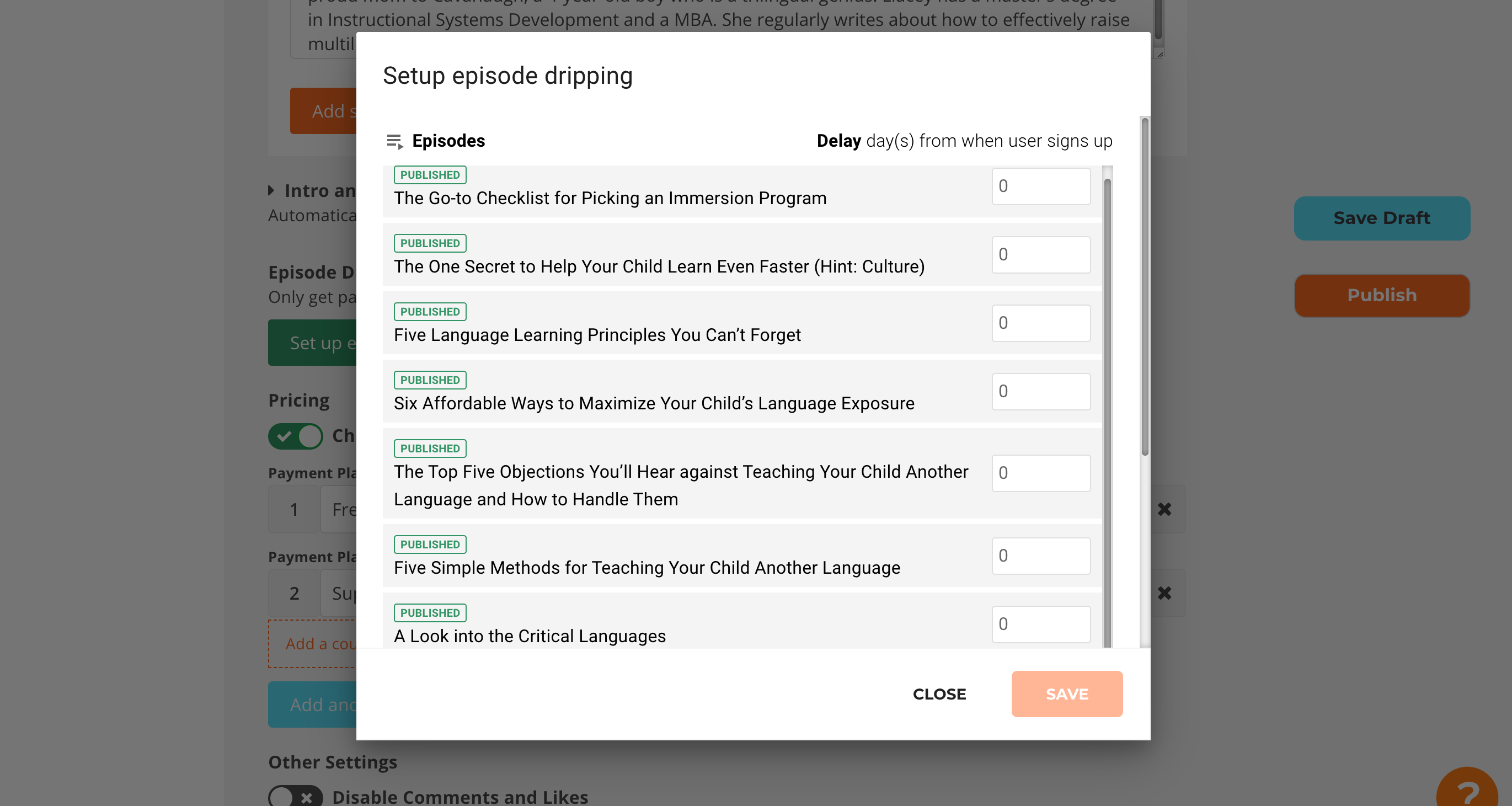 Step 6: Save.
Click Save once you have made your desired adjustments. Then click the Close button to exit the pop-up.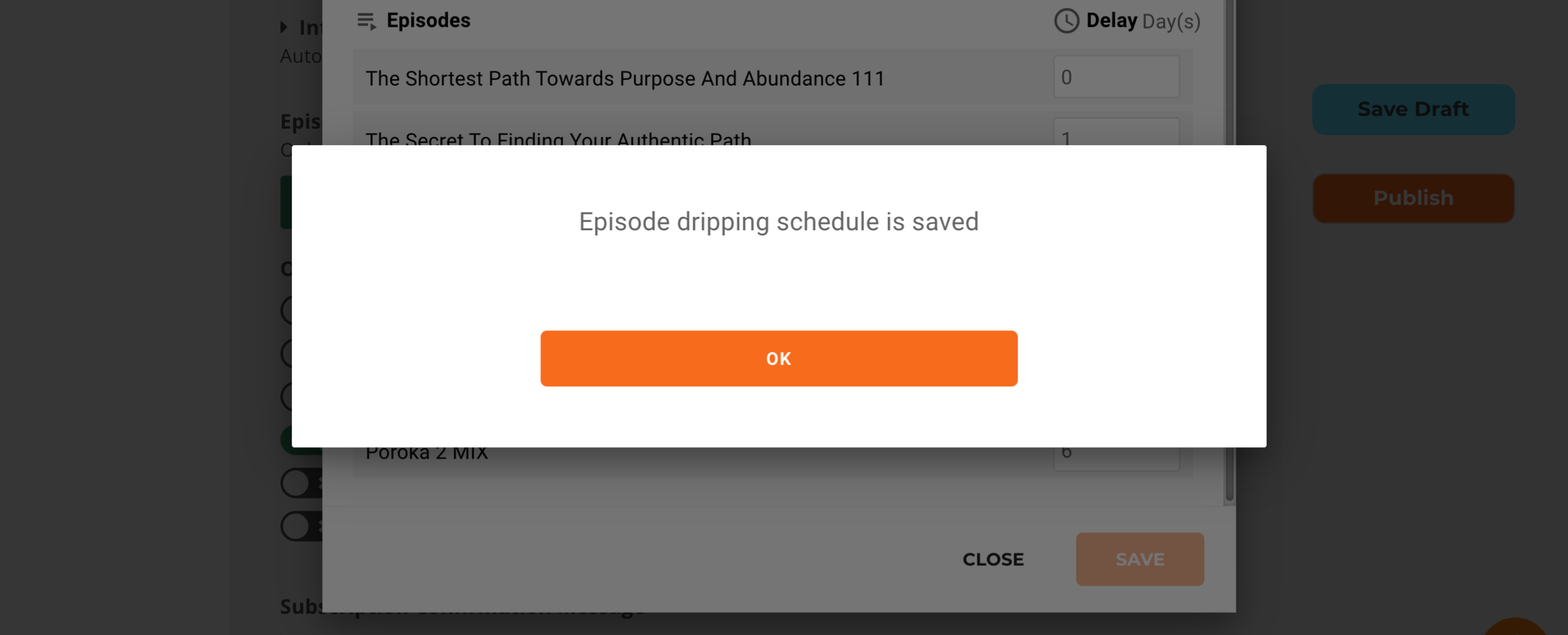 Step 7: Publish.
Don't forget to Publish your changes! Click on the orange button labeled Publish. Congratulations, you have set up content dripping!