How to give someone free access to your paid soundcast
Updated by Keith Misael Tovar
Soundwise offers four different ways to grant free access to your paid soundcast:
Email invite
Non-payment sign up form.
Promo code.
Using Zapier.
Each one is a better fit for a different scenario. For instance, if you would like to extend free access to just one or two users, the email invite method is best. But if you are running a special promotion where you intend to give free access to anyone, for a limited time, a promo code would be best.
In this article we will discuss two ways giving someone free access to your paid soundcast: email invite and non-payment sign up form.
We have created separate articles to explain the other two methods. Here are the links:
Without further ado, let's get started!
Here's the guide to grant access by email.
Step 1: From your Soundwise dashboard, select the Listeners tab.
Step 2: From the drop down menu, select which soundcast you would like to give free access to.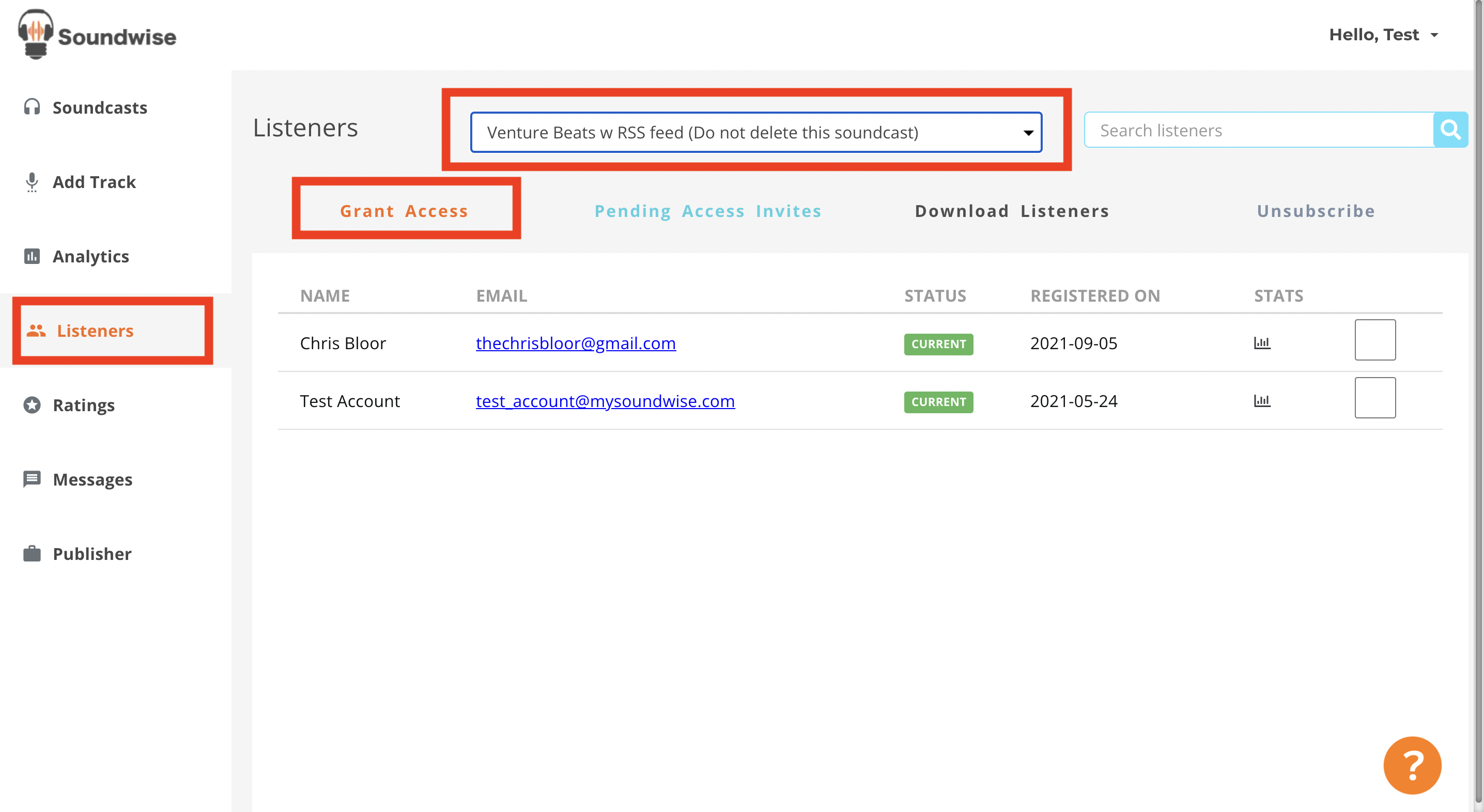 Step 3: Enter your invitees.
You can enter a single email address or multiple addresses at once. You can even upload a CSV file. Additionally, you can add a custom subject and body for the email your listener will receive.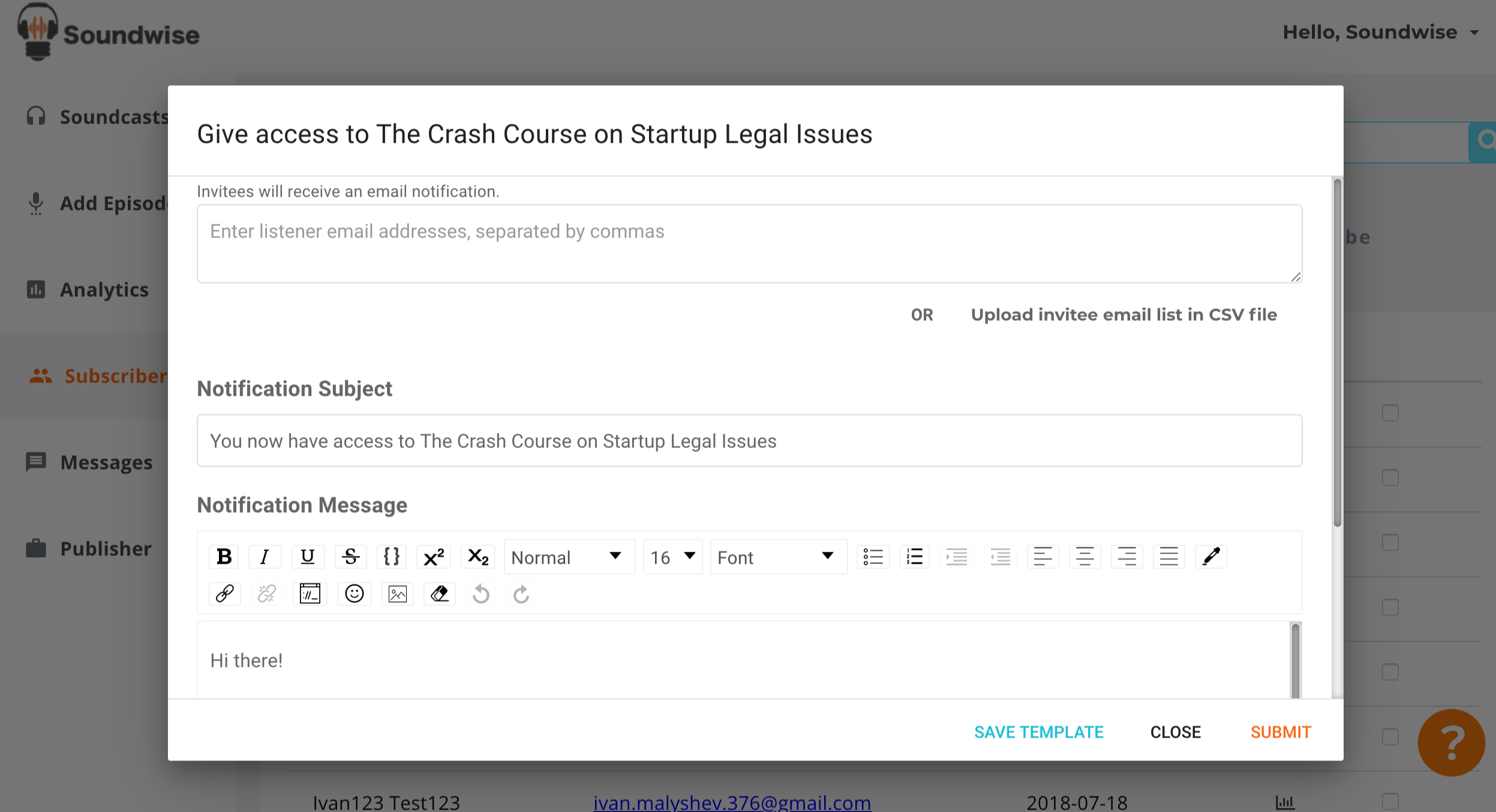 Step 4: Send!
Once you are done adding email addresses, click Submit at the bottom right hand corner of the pop-up.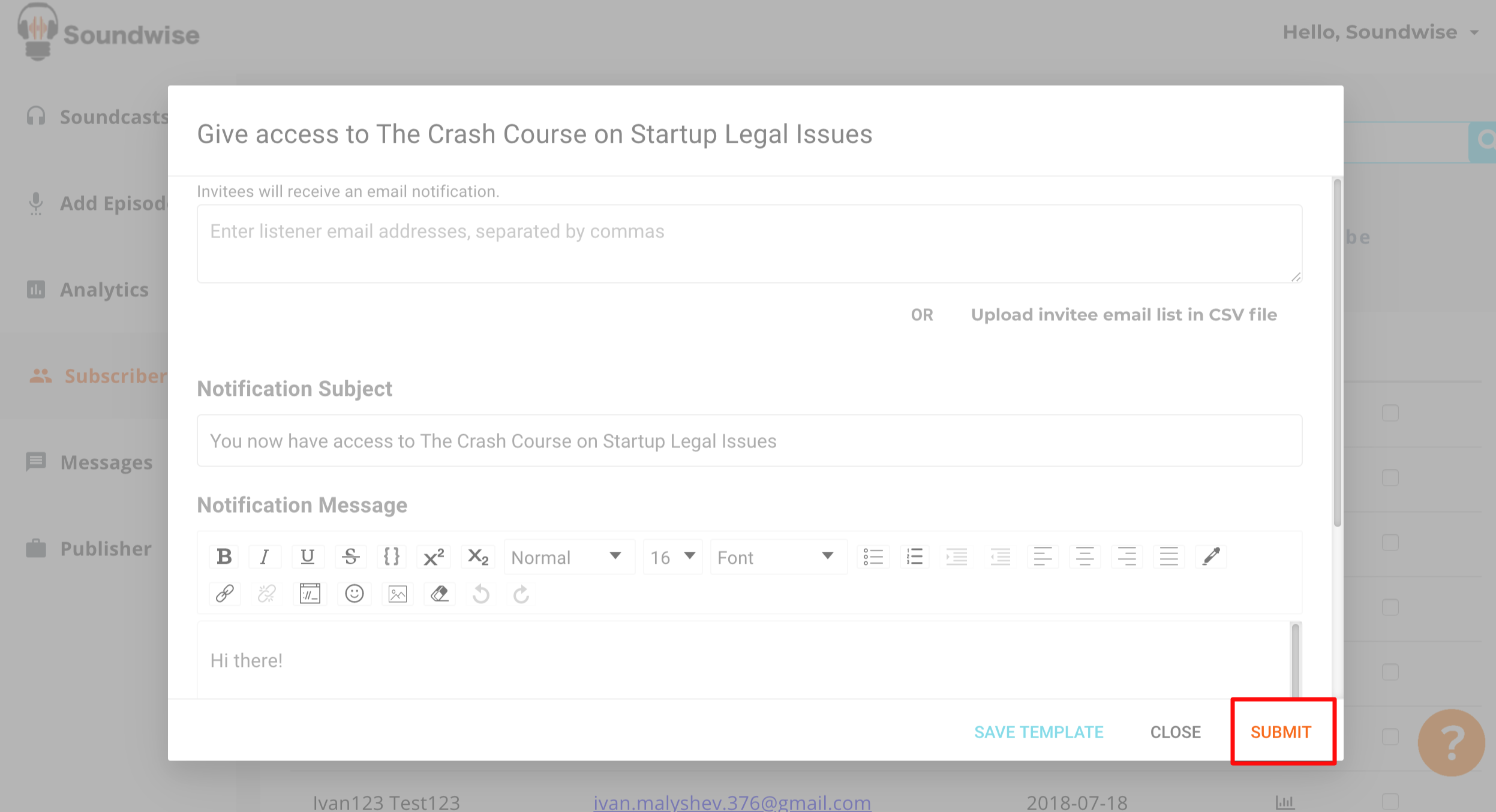 You can also make your soundcast free by enabling a non-payment sign up form.
If you have a paid soundcast, your typical sign up form may look like this. A user clicks on the Get Access button in your landing page and is directed to a payment form.

However, you can bypass the checkout page and instead send your listeners to a non-payment sign up form.
Step 1: Select the soundcast you would like to make free.
Click on the settings button. Select the Edit option.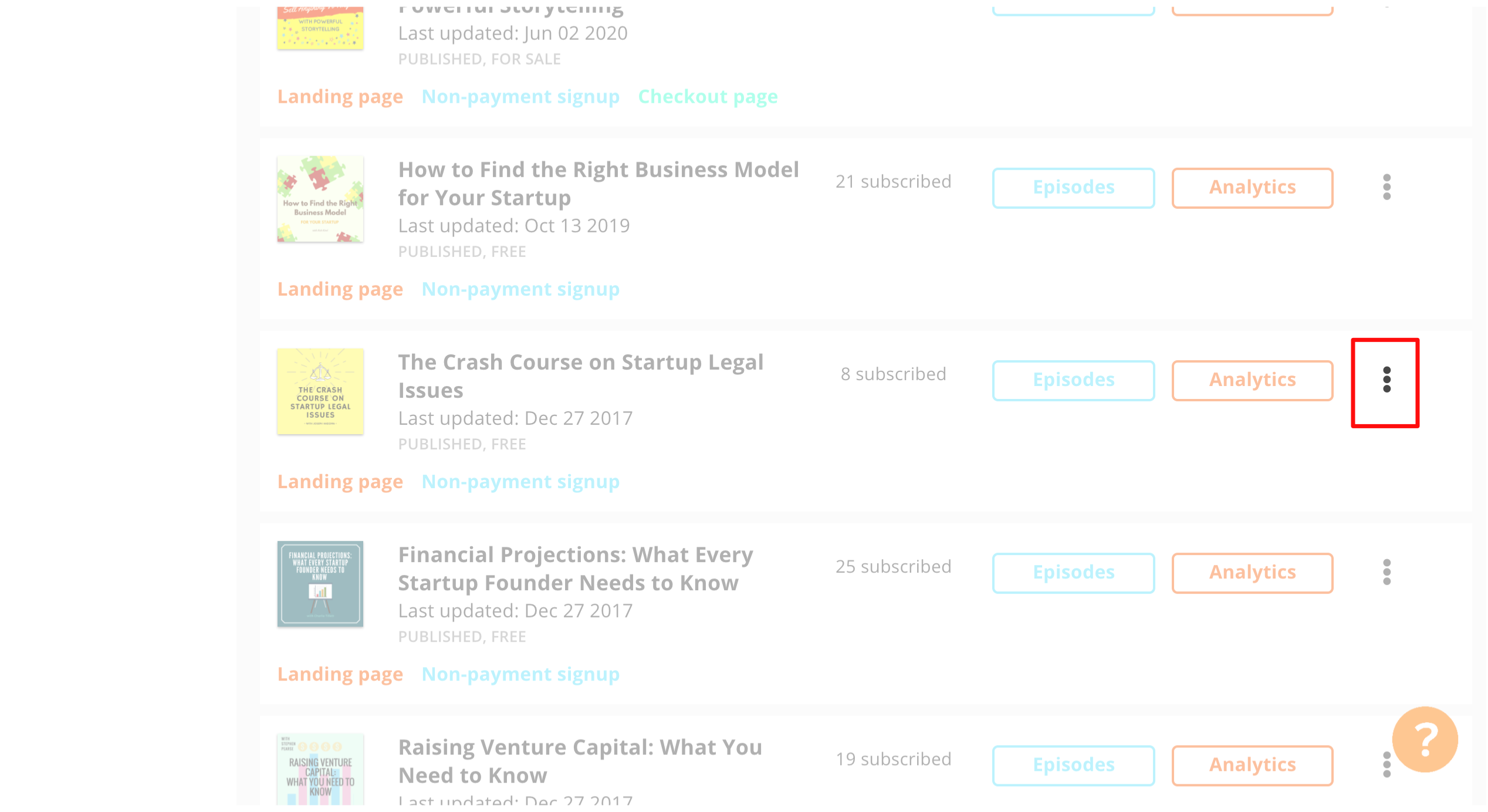 Step 2: Enable non-payment signup.
Scroll down to locate the Pricing and Other Settings panel. These are located close to the bottom of the page. To enable non-payment sign up, you must turn off the Disable non-payment signup button. Your settings should look like this.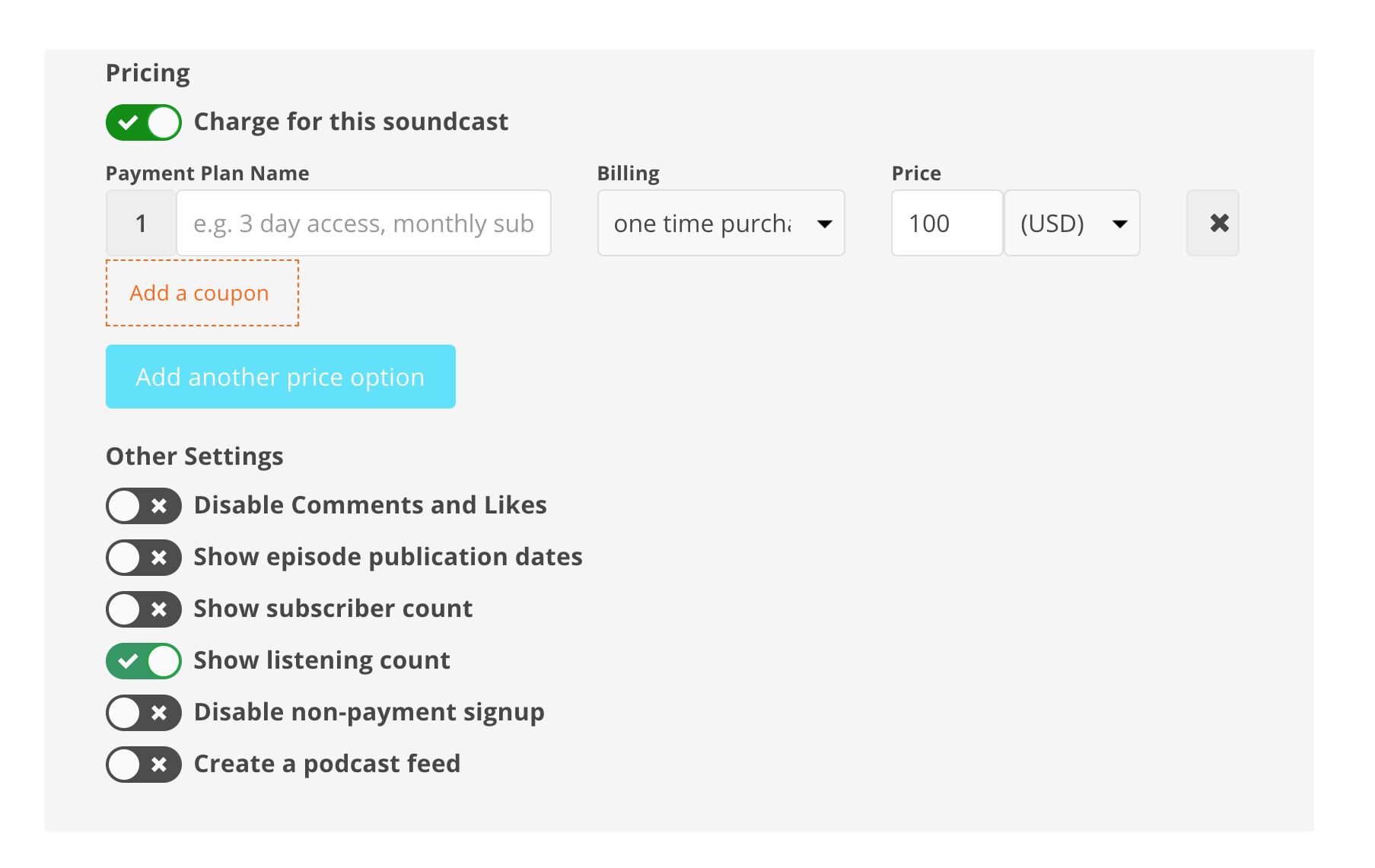 Step 3: Publish your settings.
Click on the orange Publish button. Your changes have been saved!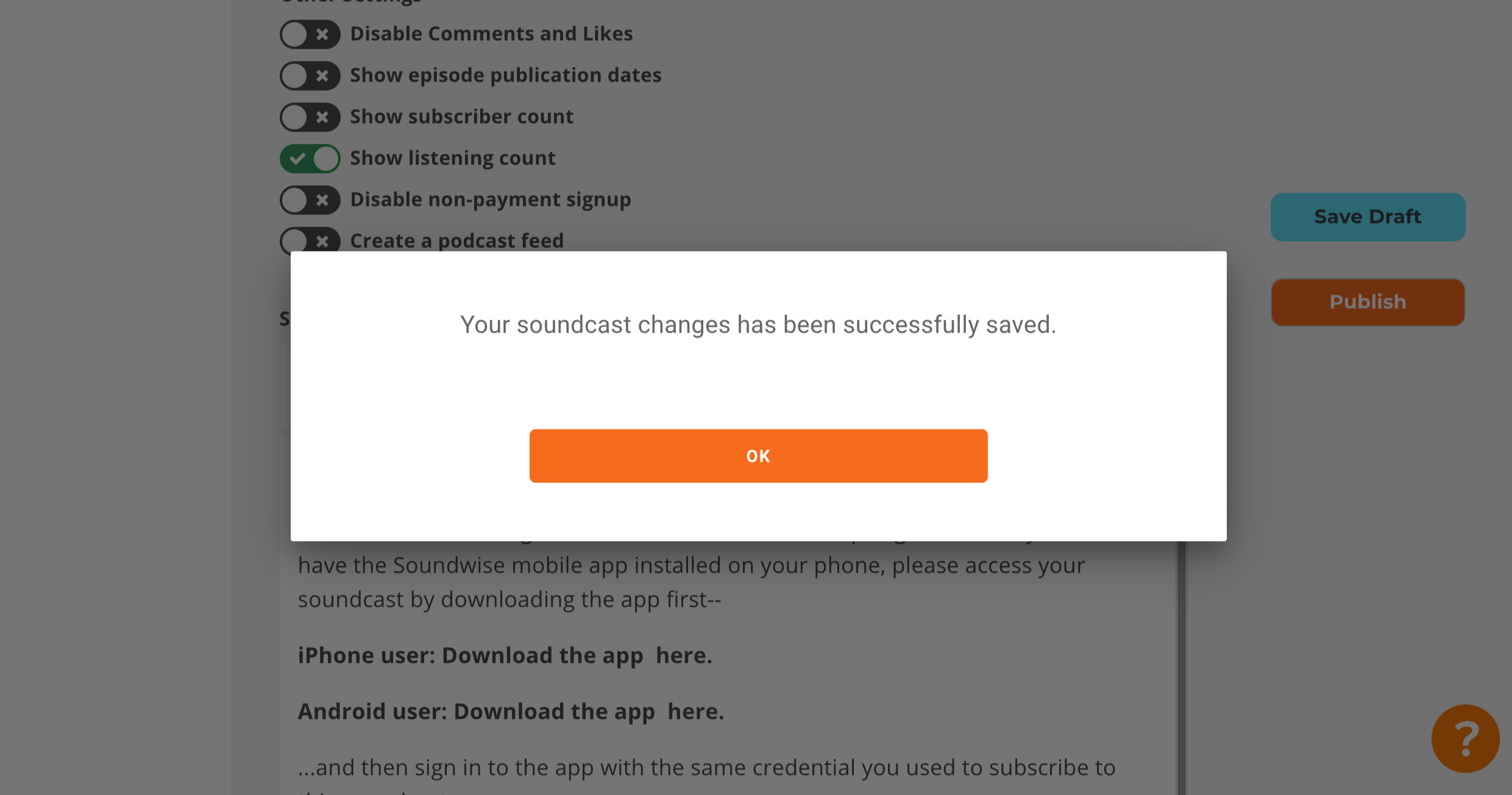 Step 4: Find the URL of the non-payment sign up form.
Once your settings have been changed, head back to your Soundwise dashboard. On the soundcast card, you will see a blue link labeled Non-payment signup.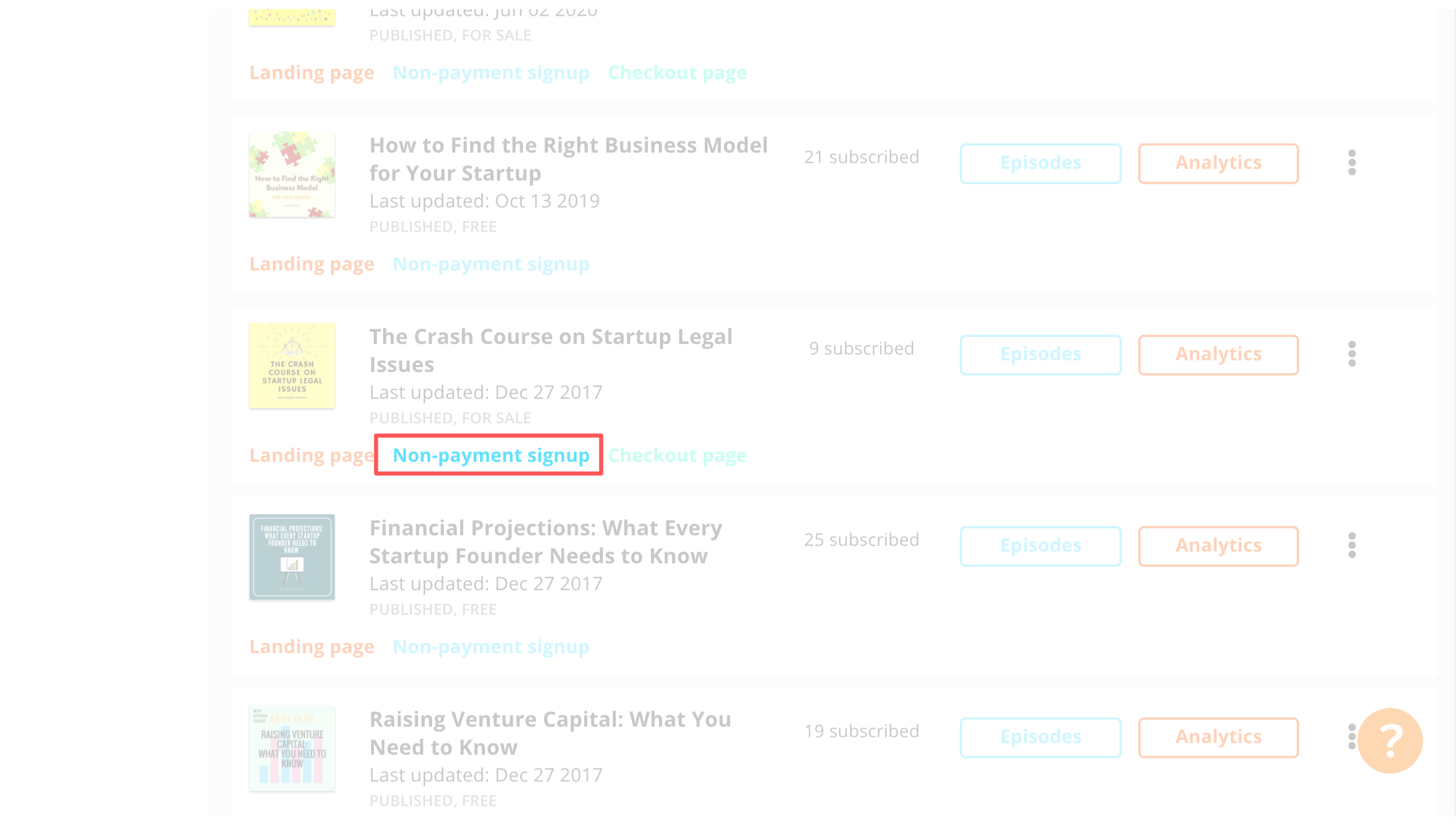 When you click on it, you will be redirected to a new window. Copy the URL in the address bar. This is the URL you will want to share you with those to whom you are making your soundcast available to.

This is what the non-payment signup form will look like for your listeners. Upon sign-in or creation of an account, they will be redirected to a success page where they can listen to their soundcast on desktop or via the app.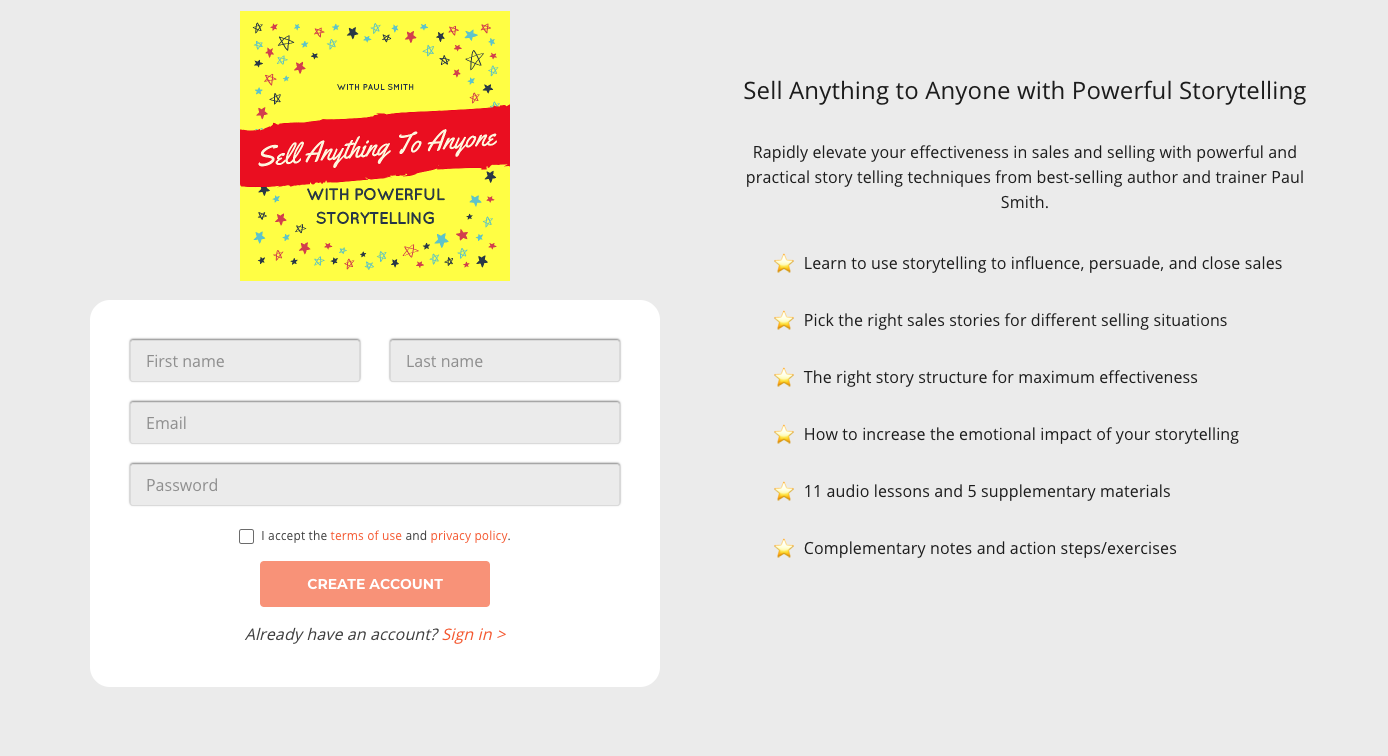 Please note: by enabling non-payment signup, you are creating a bypass to the payment signup. This is not the most secure way to grant access to your paid content, because the signup form link can be shared. For the secure and recommended option, please check out how to enroll listeners via Zapier integration.