How to become a Soundwise affiliate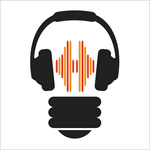 Updated by Soundwise Support
Soundwise helps audio creators like you take control of the sale and delivery of their audio products.
Experts, coaches, podcasters, authors, and entrepreneurs – Do you have a passion for creating meaningful audio content? Do you have an audience who are entrepreneurial content creators as well? As a Soundwise affiliate, you can give your audience the power to create and sell audio online direct-to-consumer, while earning a 30% of every dollar generated from your referrals.
If you are a fan of Soundwise and have an audience that can benefit from an all-in-one platform for creating and selling audio products, then our affiliate program is for you. Not only do you introduce to your audience a new way to make additional income from their audio creation, you also reap ample financial return by partnering with us.
Soundwise affiliates get a 30% Lifetime Commission. We'll pay you for each sign up using your affiliate link. Then, we'll continue paying you for as long as the referred account is active. This means that if you refer just 15 people to our Pro plan, you could have your household grocery bill covered every month and then some!
Who is eligible?
You're eligible to sign up as a Soundwise affiliate when you have a valid (non-expired) publisher account with us.
How to sign up?
Got 3 minutes? That's all it takes to get started.
Sign up here. Thanks to our friends at LinkMink, you will be ready to share your affiliate link with your following in 3 minutes max. (IMPORTANT: please use the email address associated with your Soundwise publisher account to sign up, so that your affiliate account can be approved promptly.)
Connect PayPal. You'll need to connect your PayPal account on your LinkMink dashboard, which is where we will deliver your commission payouts.
Share. You know your audience best. Once you get your affiliate link on your dashboard, share it how you want, when you want, and where you want.
Collect. Each visit to our website using your affiliate link will be credited to you for 90 days. For each account that signs up within that 90 days, payments will be headed straight to your PayPal account. 
Don't worry if you've got a thing for numbers. Your affiliate dashboard allows you to track leads, referrals, commissions, and even projected income.
Have trouble articulating what Soundwise is about to your audience? No worries. Here are some resources to help you explain the benefits and use cases of Soundwise to your tribe.
Our mission is to help creators like you make money from your creation while making a difference in the world. As a Soundwise affiliate, you can help make a real impact and earn passive income. Sharing Soundwise means sharing a powerful tool that can help other audio creators build a successful business, diversify their income, and make an impact on their own listeners' lives. The icing on the cake –an additional income stream for you!
TL;DR
Join the Soundwise affiliate program. It only takes 3 minutes to sign up, plus you can help other creators and make money while you sleep. Win-win!