How to turn off Autoplay on your Soundwise mobile app
How to turn off Autoplay on your Soundwise mobile app
Updated by Keith Misael Tovar
Step 1: From your Soundwise home screen, tap on the Settings icon located at the top left of your screen.
This will take you to the Settings page.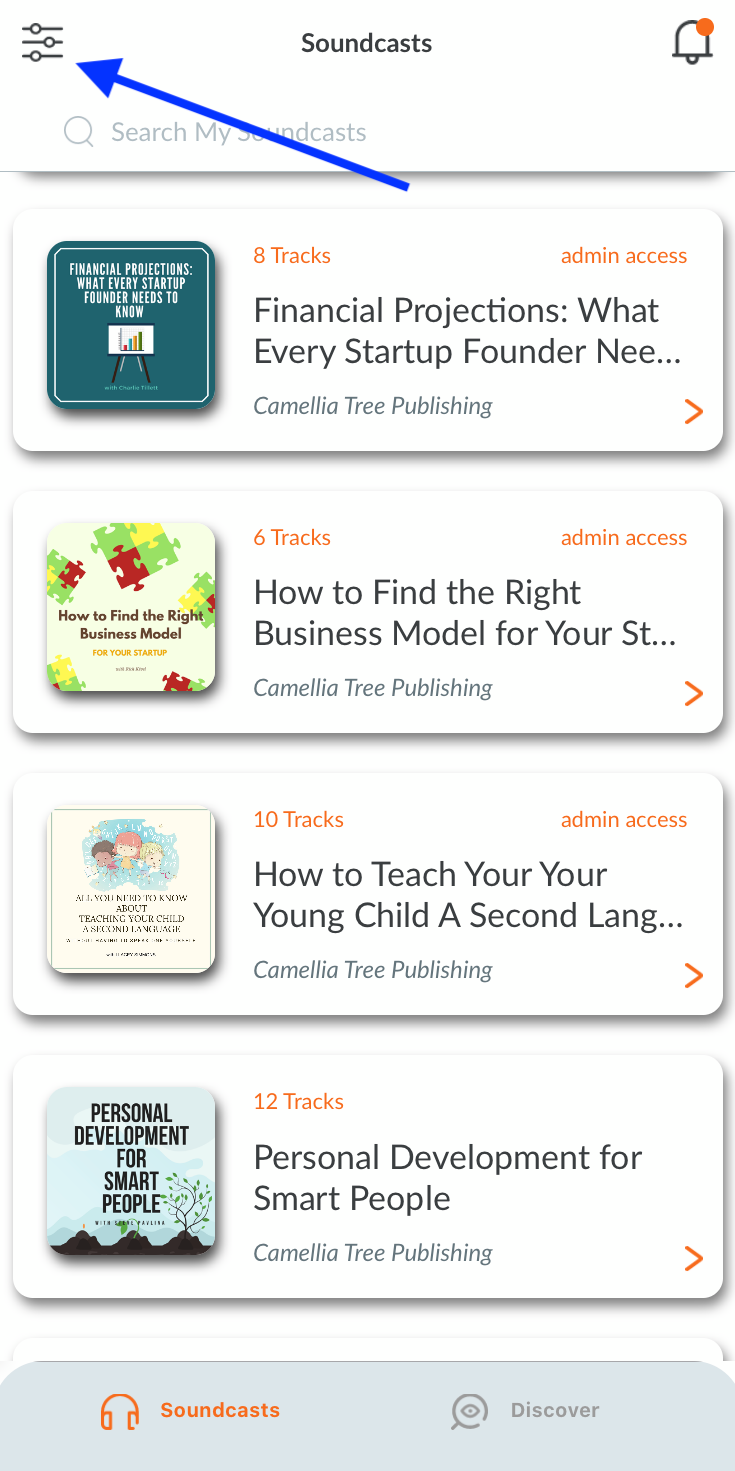 Step 2: From your Settings screen, tap on Playback.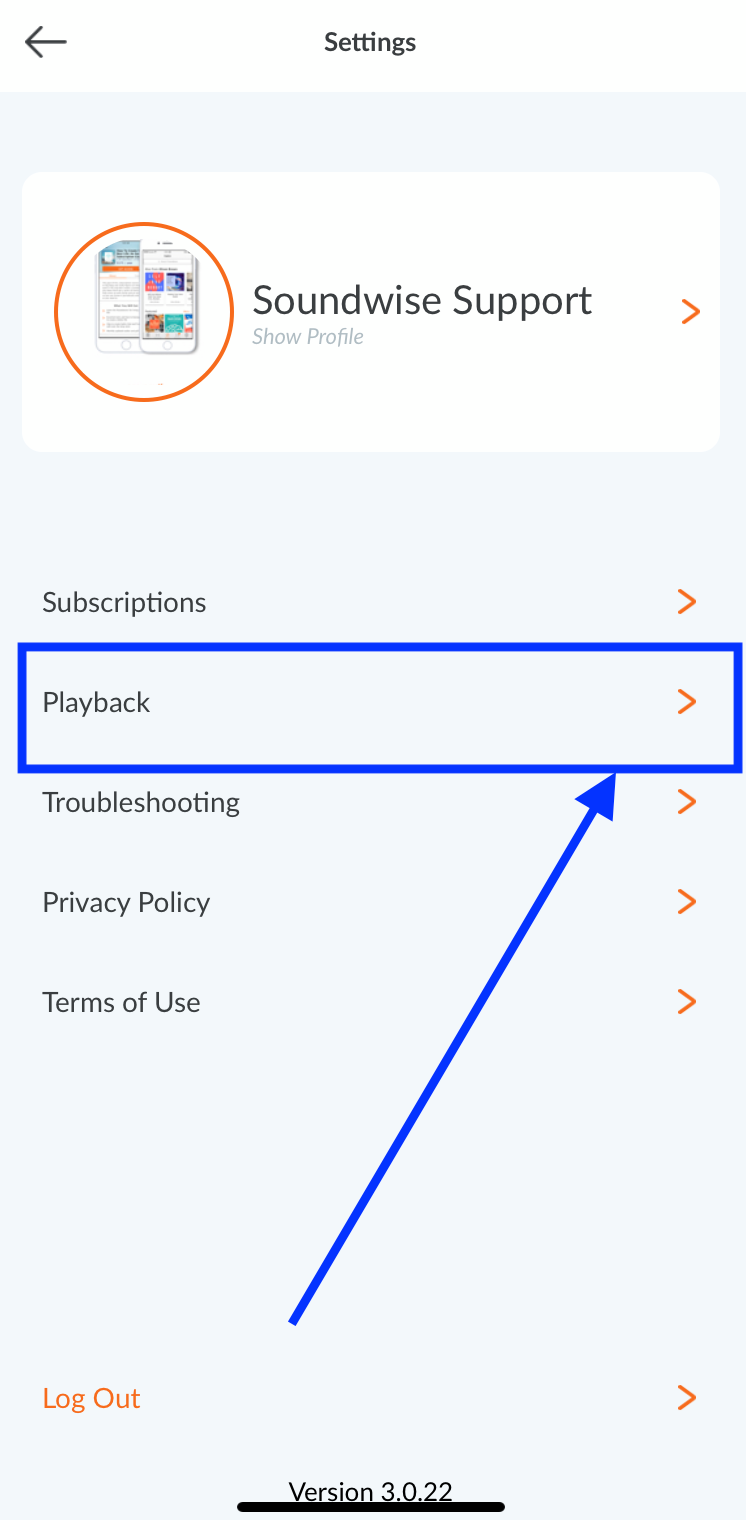 Step 3: Turn off Autoplay.
By default your Autoplay setting will be on.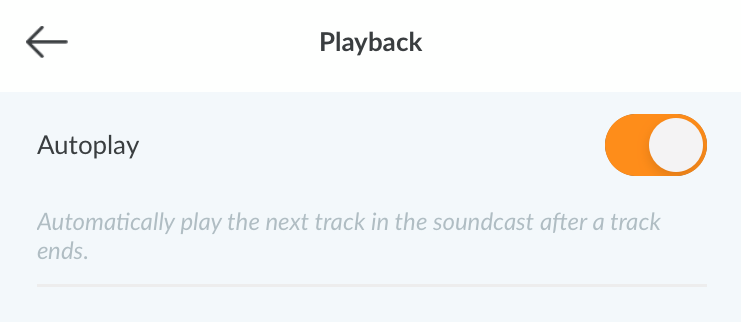 Simply toggle the switch to turn autoplay off.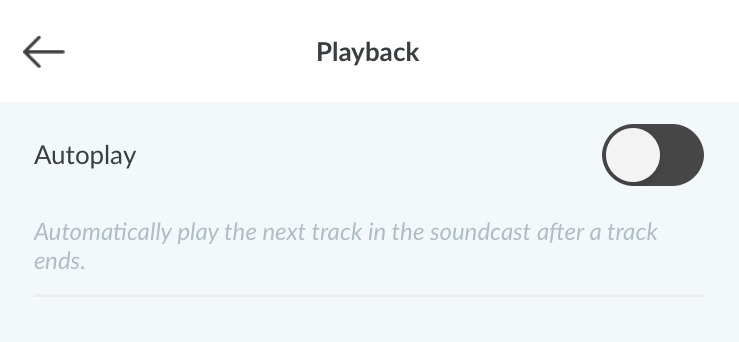 That's it!
Now you can enjoy your audio, one episode at a time.