Should I let Soundwise submit my podcast feed or should I do it myself?
Updated by Keith Misael Tovar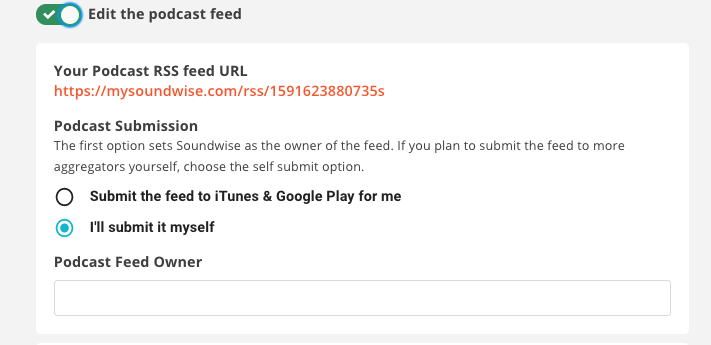 You are presented with two options when you first create a podcast feed: submitting the feed yourself or letting us submit the feed.
Which is the best option for you?
It's simple: if you are not comfortable with technical stuff, leave it to us. We will submit your podcast feed to the main platforms so it can be distributed to as many listeners as possible. If you have any questions, or need to remove your podcast from the air, simply send us a note at support@mysoundwise.com and we will take it down for you.
But if you're comfortable with the technical stuff, you should do it yourself.
Here are some guides to help you accomplish this.
Whatever you decide, we're here to help.